The Farseer Family is the Royal Family of the Six Duchies, dating back to when Taker first conquered Buckkeep.
Over time Taker's descendants added more territories until they ruled over Bearns, Buck, Farrow, Rippon, Shoaks, and Tilth. Dutiful Farseer will add the Mountain Kingdom as a seventh duchy when he becomes sacrifice upon Kettricken's death.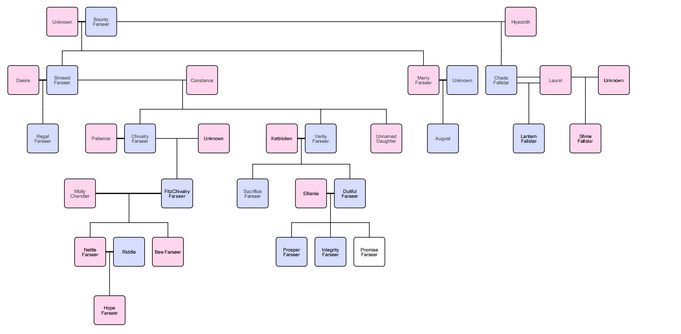 Ad blocker interference detected!
Wikia is a free-to-use site that makes money from advertising. We have a modified experience for viewers using ad blockers

Wikia is not accessible if you've made further modifications. Remove the custom ad blocker rule(s) and the page will load as expected.